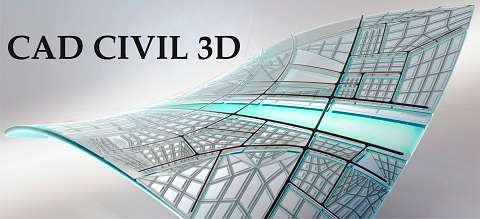 Courses Overview
Computer aided design Civil 3D Grading Training helps the structural architects in understanding the utilization of CAD Civil 3D programming that backings the errands of structural building. The applicants will come to find out about the apparatuses and its compelling uses in making a model for structural building. The applicants will become more acquainted with about the element lines and evaluating apparatuses to make a business site containing a parking area, building cushion, lake, and basic sewage tidal pond, and so on this preparation helps the hopefuls in picking up acknowledgment in the CAD/CAM industry.
In the wake of finishing this CAD Civil 3D Training, the hopefuls would have the capacity to pick up associate on:
• The CAD Civil 3D Fundamentals
• How to utilize Grading Objects and Grading Groups
• How to make Feature Lines from Objects?
• How to move Feature Lines starting with One Site then onto the next
• Get acquainted with 3D Modeling Workspace
1. Introduction to Grading
Overview
Tools in CAD Civil 3D
Settings and Defaults
Feature Line Styles
Grading Group Styles
Grading Criteria Sets
Surface Styles
Sites Overview
2. Parcel Grading
Setting Parcel Line Elevations
Retaining Walls
Editing Surfaces
Feature Line Interactions With Parcel Lines
3. Building Pad Design
Feature Lines Overview
Create Feature Lines from Objects
Grading Creation Tools
Editing the Grading
Grading Volume Tools
4. Parking Lot Design
Draw Feature Lines
Create a Temporary Surface
Edit Feature Line Geometry
Copy or Move Feature Lines from One Site to Another
Create a Transitional Grading Group
Create a Grading Surface
Add Feature Lines to a Grading Surface
5. Pond Design
Feature Line Review
Edit Elevations
Create Feature Lines From Corridors
Edit Geometry
Creating Complex Grading Groups
6. Grading with Corridor Models
Corridor Baselines
Profiles
Create Grading Assemblies
Creating Complex Corridors
Modify Corridor Grading
7. Combining Surfaces
CAD Civil 3D Projects
Data Shortcuts
8. Visualization
Introduction to the 3D Modeling Workspace
Basic 3D Viewing Tools
Working with Materials
Specifying Light Sources
Rendering Concepts
Duration: ---