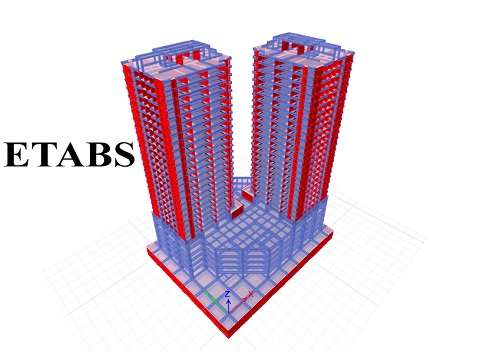 Courses Overview
ETABS is the product being utilized as a part of the CAD business by the structural specialists to dissect and plan the program grew particularly to build frameworks. Through, ETABS Software Course bestows illumination on the attracting devices a graphical and protest based interface, the essentialness of investment funds in time and improving the profitability of the basic designers. The ETABS Training Institute gives the odds to pick up hands-on involvement in taking care of all huge scale seismic undertakings, which incorporates Non-Linear Modeling also. Besides, the preparation ends up being exceptionally useful in improving the knowledge of the hopefuls in demonstrate creation and revealing, examining the plainly visible execution targets, and so forth., which turns out to be extremely useful for them to upgrade their vocation diagram in the CAD business.
Here are a portion of the features of the ETABS Certification, which helps the competitors in comprehension:
• Dynamic Analysis: Various choices for the reaction range investigation to expansive twisting of the nonlinear time examination.
• Modeling: How to work with the physical part that depends on the articles and hence require less time in the making of the model and elucidation of the outcomes.
• Steel Frame Design and Detailing: managing the procedure utilizing different plan, code calculations for steel part determination, for example, stretch checking and float enhancement.
• How to rise as a pioneer, and the informative designer, who has a capacity to work with individuals traversing distinctive orders.
• Understand the plan licensed innovation in designs, forbidden frame or send it to a printer.
• The ideas of altering and making complex models?
• Utilize the insight for all huge scale seismic undertakings, including those that include Non-Linear Modeling. Also, parcel more… .
An Overview
Introductory Tutorial Steel
Introductory Tutorial Concrete
Drawing Tools
Select Commands
CAD Import
Composite Columns
Wall Modeling
Shear Wall Design and Optimization
Steel Connection Design
Programming ETABS using the OAPI
Occupancy Loads using Shell Uniform Load Sets
Creating Reports
Buckling Factors
Time History Plots due to Walking Excitation
Composite Beam Design
Sequential Construction
Section Cuts
Synthetic Earthquake Generation
CSiXRevit
Performance-Based Design
Response Spectrum Analysis
Vertical Displacements in Tall Buildings
Reinforced Concrete Slab Design
Automated Post Tensioning of Slabs
Accidental Torsion
Visualization Tools
Duration: ---