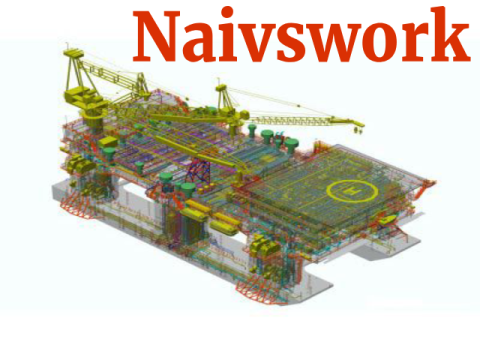 Courses Overview
The Naviworks preparing bits of knowledge the wannabes on the ways to deal with join the 3D geometry from cross controls into one scene to encourage the compelling model surveys. In any case, the Naviworks course makes an experience with the route, the engineering and other basic devices that aides in understanding the perspectives while making an energized outline.
While Naviworks preparing, the students would develop as a CAD 3D creator, who are able to do:
• Obtaining the 2D and 3D departure information from the source models
• Creating the material gauges, the check segments and the quantifiable zones too
• Linking the undertaking planning records and make a 4D development reproduction
• Using the route bars and different devices
• Make a powerful execution of the estimating instruments in controlling the Geometry
• Understand and additionally picking up control over the undertaking results by making compelling utilization of the hunt and determination sets.
• Building compelling outlines that depend on 3 dimensional models for process and additionally control plants.
1. Getting to Know Navisworks
Exploring the Interface, Ribbons and Indicators
2. Files and the Types of File
What are Native File Formats?
File Aggregation
Object Enablers
3. Moving around the Model
Using the Navigation Bar
Pan, Zoom, Walk and Fly
Orbit Tools
Using the ViewCube
4. Climbing the Selection Tree
Object Properties
Managing Models
Search and Selection Sets
Navigating the Selection Tree
5. Model Snapshots: Viewpoints, Animations and Sections
Understanding Viewpoints
Creating Animations
Using Sections
6. Documenting your Project
Using Measure Tools
Marking Up with Redline Tools
7. 4D Sequencing
Introducing Timeliner
4D Simulation Best Practices
8. Clash Detection
Starting and Using Clash Detection
Working with Rules
Understanding the Clash Results
Clash Reports
9. Creating Visualizations
Presenter Overview
Applying Materials
Lighting the Model
Enhancing Scenes with RPC
Rendering
Scene Effects
10. Animating Objects
Animator Overview
Manipulating Geometry
Exporting Animations
11. Giving Objects Life and Action
Introduction of the tScripter
Using Events and Actions
12. Collaborating Outside of Navisworks
The NWD File Explored
Automating with Command-Line Switches
Extending Navisworks tExternal Applications
13. Other Useful Navisworks Tools
Model Data Tools
In-depth Project Browser
Mastering Links
14. Managing BIM Workflows
Contractor Workflows and Concepts
Leveraging Navisworks in the BIM Process
Duration: ---