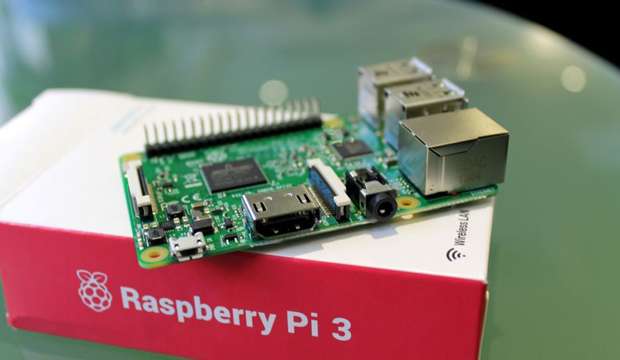 Courses Overview
YAMI SERVICES specializes in high-quality training for students, as well as working professionals. Focusing on producing industry-ready professionals, the leading training firm offers high-quality Raspberry pi Training, via multiple training mediums. The aspirants can choose from classroom, online, corporate training modes, as per their convenience.
Raspberry PI is also called the Internet of Objects, which refers to a wireless network between objects; Generally, by enabling network wireless devices and self-configuring, such as home appliances, short-range mobile transceivers, additional gadgets and embedded in a wide range of everyday items, enabling new forms of communication between people and things, and things By enabling self between
To meet requirement of different candidates, the firm offers an extensive range of Raspberry pi. The training is imparted by industry-expert trainers, who are well-versed in wide range of technologies and tools, and provide complete support to the aspirants, through the Raspberry pi Training in Delhi. Join one of the best Raspberry pi. Training institutes in Delhi-NCR, equipped with state-of-the-art lab facilities and excellent infrastructure.
GETTING STARTED
History & need of Python
Application of Python
Advantages of Python
Disadvantages of Python
Installing Python
PYTHON FUNDAMENTALS
Working With Interactive Mode
Working WithScript Mode
Python Character Set
Python Tokens- Keywords, Identifiers, Literals, Operators
Variables and Assignments
Input and Output Functions in Python
DATA HANDLING
Arithmetic Operators
Relational Operators
Logical Operators
Operators Precedence
Evaluating Expression
Type Casting
CONDITIONAL AND LOOPING CONSTRUCTS
The if Statement
The if-else Statement
The if-else if Statement
Nested if Statements
The For Loop
The While Loop
Loop Else Statement
Nested Loops
Break and Continue
INTRODUCTION TO FUNCTIONS AND MODULES
Using a Functions
Python Function Types
RASPBERRY PI BASICS
What is Raspberry PI
Basic Networking
Shutting Down
RASPBERRY PI PROCESSOR ARCHITECTURE
BCM2835 Multimedia Processor
Connecting Peripherals to PI Board
GETTING STARTED WITH LINUX ENVIRONMENT
Understanding Linux File System
GETTING READY FOR SOFTWARE
Introduction to NOOBS and SD Cards
NOOBS for Raspbian
GETTING STARTED WITH GPIO PROGRAMMING
REAL WORLD INTERFACING – LED
Brief introduction to p-n junction Semiconductor Devices and LED
Circuit Description of Interfacing LED
Programming LED Patterns
Switch and Led Programming
Introduction to Switches
Interfacing Circuit of Switches
Programming ofSwitches
Controlling of LED's by using Switches
Introduction to Relay
Interfacing Circuit of S Relay
Programming ofRelay
Controlling of LED's by using Relay
Relay Drivers ICs
Interfacing ofDC Motors
DC Motor Interfacing using L293d
Motor Driver ICs
Duration: 30 Days